Today India is at driving seat in terms of striking economic growth. To transform India into world's economic authority it is imperative to establish all Indian business organizations on global platform as highly trusted, productive and endearing organizations.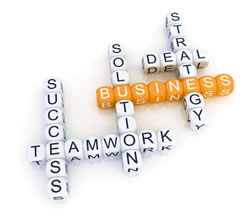 For the purpose there are sturdy obligations to generate tremendous Psychological Energy (Motivation) in the organizational environment as well as to cultivate Leadership Excellence and Emotional Competencies among executives (at all levels) of the organization.
With an objective to develop robust corporate-academia partnership, the Advanced Centre for Corporate Training [ACCT] is actively engaged in breeding different applicative models based on most recent research outcomes in the field of human behavior.
About SMS:
Establish in 1995 in one of the oldest cities of the world, approved by AICTE Ministry of HRD, New Delhi and affiliated to Gautam Buddh Technical University, Lucknow. It is also recognized under section 2(f) of UGC Act. SMS is providing quality Management and Computer education of par excellence and ranked as top A++ category Business School consecutively since 2001 by Business India Magazine. SMS offers PGDM, PGDM-International Business, PGDM-Insurance & Risk Management, PGDM-Retail Management and MCA Programs. SMS is pride of the state of Uttar Pradesh and this is reflected by the numerous awards and accolades it has received at numerous forums viz, Best Emerging B-School of Northern India and Leadership Award at World HRD Congress and Asia Brand Summit, Mumbai. SMS Group also registered its presence in the capital city Lucknow, by the name of SMS-Lucknow in the field of Management Education and SMSIT-Lucknow in the Engineering Stream. It has been consistently ranked amongst the top 30 B-Schools of the country by various magazines and rating agencies.